Arctodus Ti
Exploration requires versatility, strength, and durability because it is impossible to know what lies around the bend of the snowy trail. Arctodus Ti was created for the winter unknown. It was named after Arctodus simus, an Ice Age behemoth that was the biggest bear to ever walk the Earth. As a massive bear itself, Arctodus Ti doesn't worry about covering vast distances in changing conditions. It has a lightweight titanium frame, a large front triangle for lots of cargo, and adjustable geometry that was designed for flotation and control in deep snow. There's a fine line between an adventure and an expedition. This is the bike to help you find it.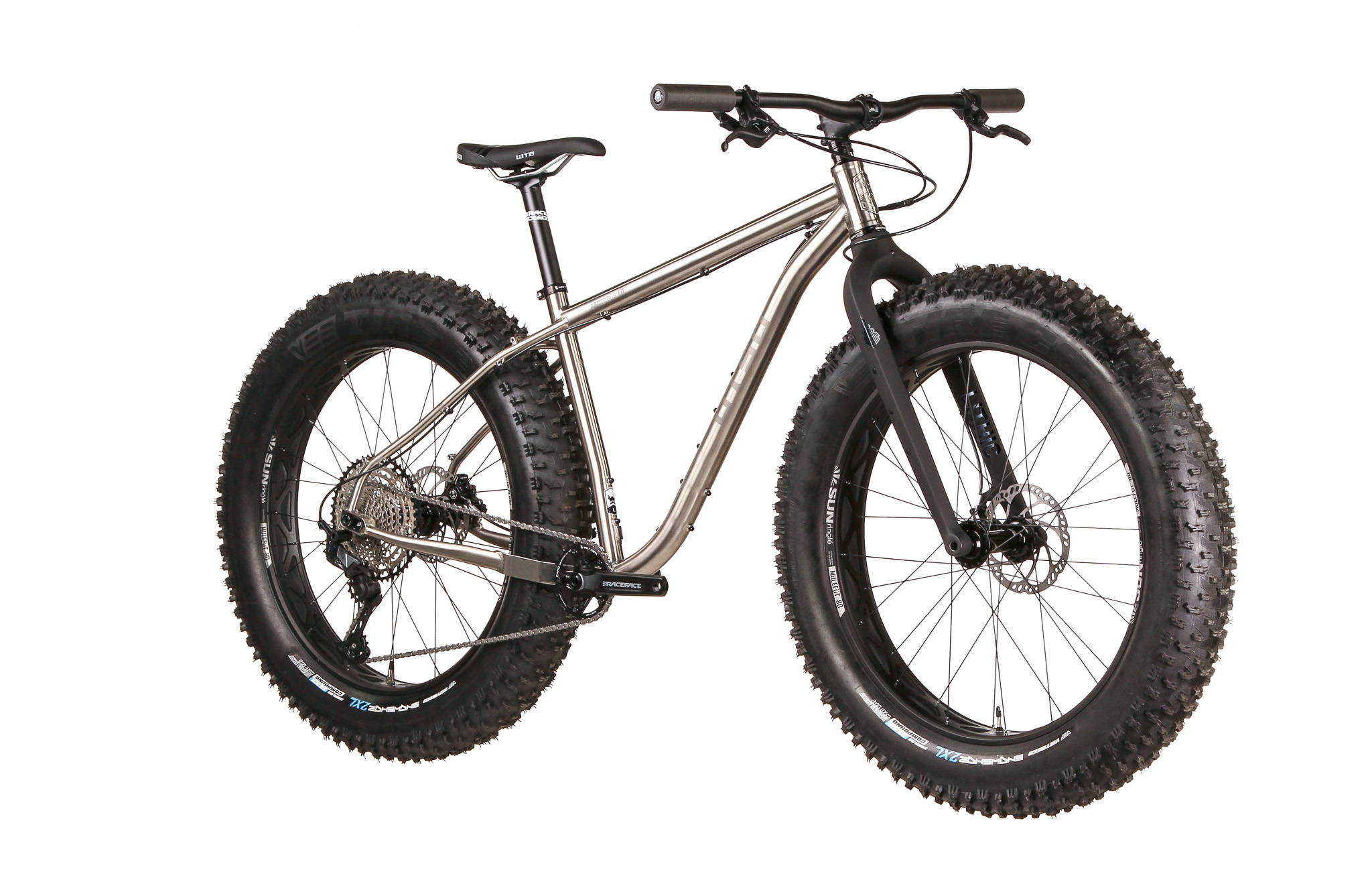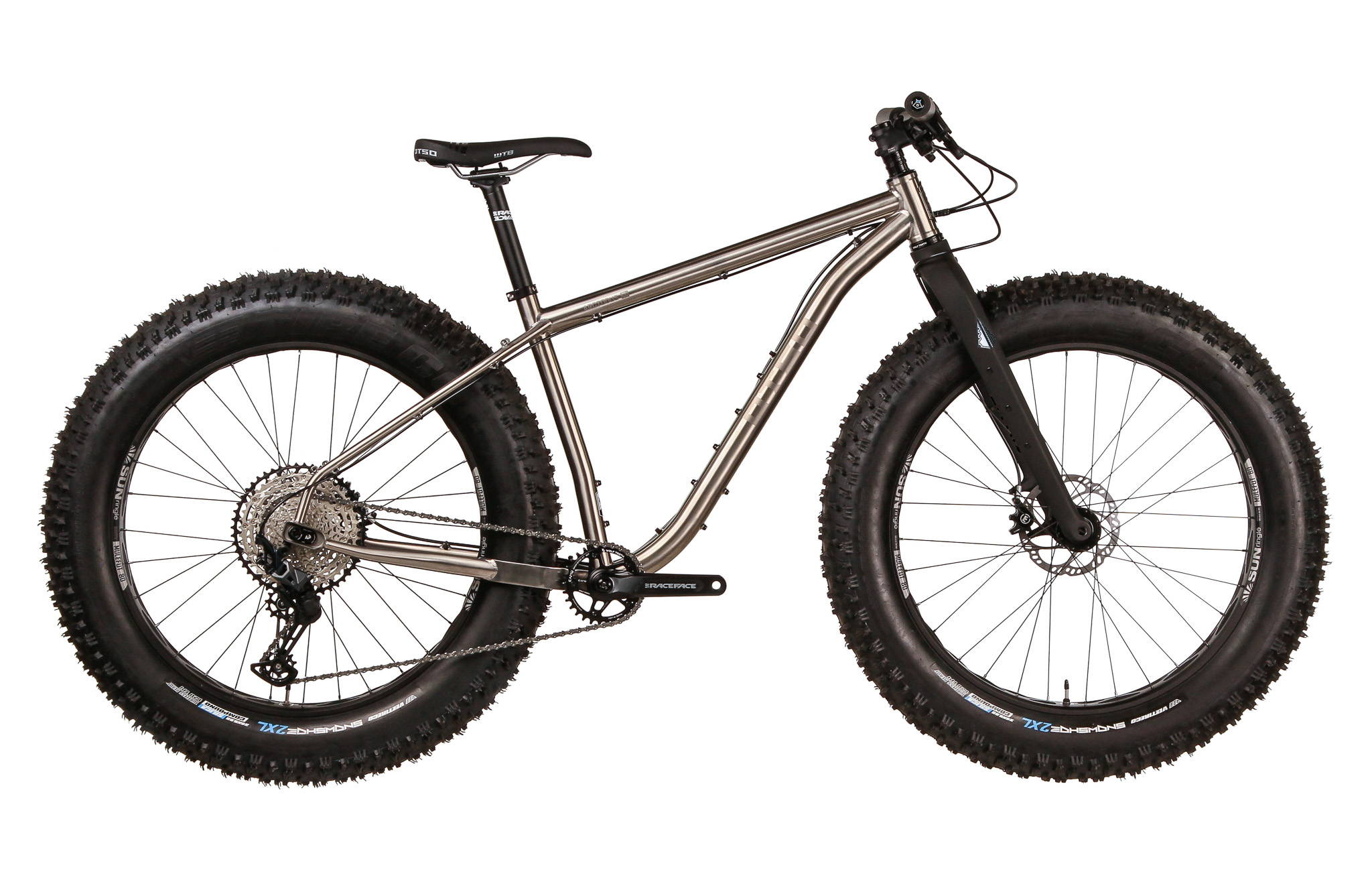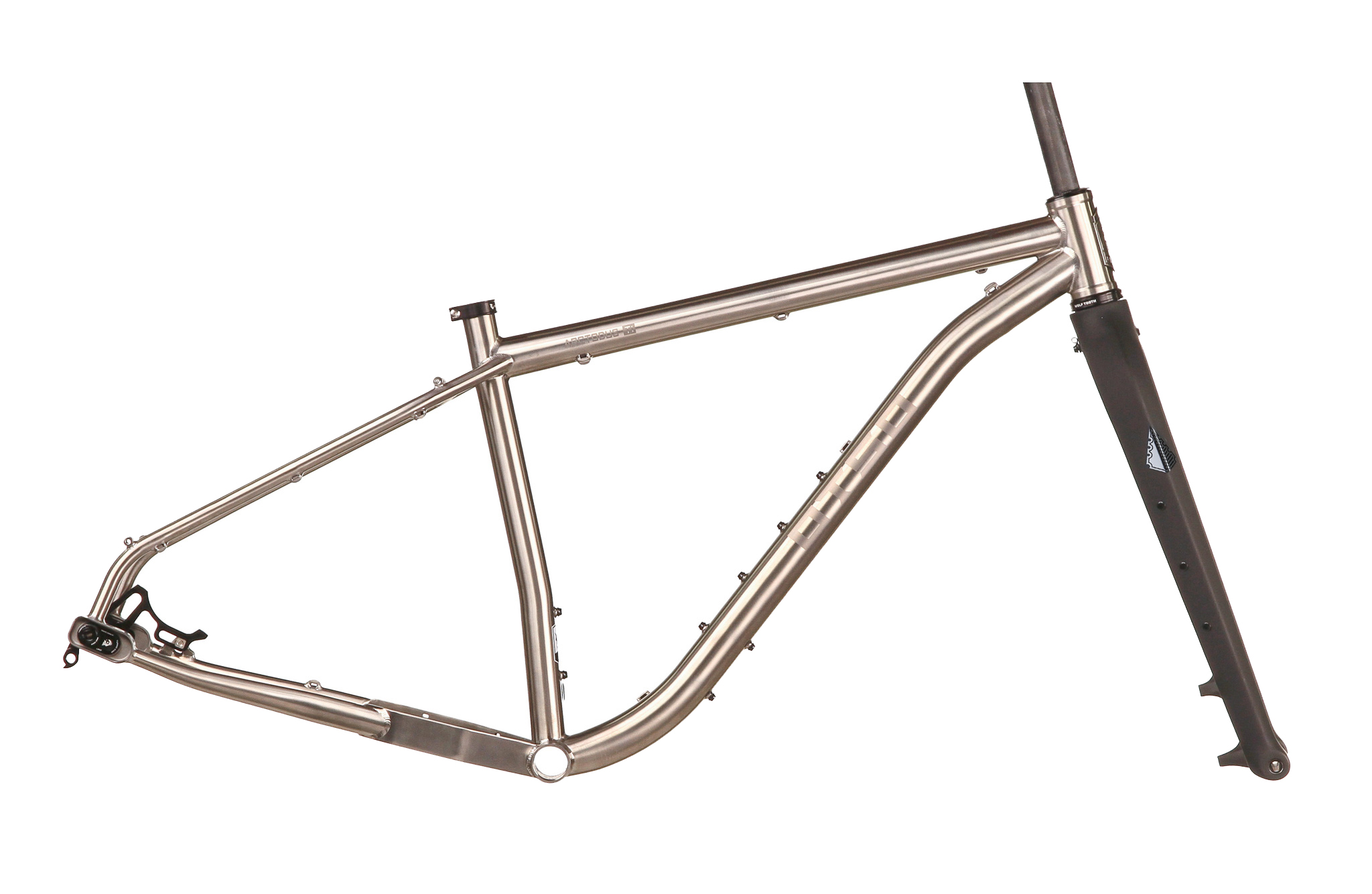 bUILD YOUR ARCTODUS TI NOW
Otso bikes are available to purchase here on our website or with our network of Otso dealers. Our Custom Bike Configurator allows you to select most component options on your bike, including drivetrain, wheelset, tires, handlebars, seatpost, anodized accent color option, and more. Arctodus Ti is also available as a frameset if you already have parts ready to go at home. We're happy to talk through options to help you build the Arctodus Ti that is perfect for you and your riding style.
Note: Images may not show actual build kit content. Pricing and specifications subject to change without notice. Comparable components may be substituted when necessary to fulfill bike shipments.
Otso has a small (but growing!) network of bike shops that sell our bikes. Click the button to the right to see a map of all Otso dealers. If there is not one in your area, you can still build and order any of our bikes right here on our website. Give us a shout at sales@otsocycles.com with any questions.
THE BIGGEST TIRE CLEARANCE
We designed Arctodus around a 26" x 4.8" tire for optimal handling and control on loose trails. You'll have a hard time finding a 26" or 27.5" fat bike tire that doesn't fit in the Arctodus Ti frame. That's because this bike fits the biggest fat bike tires on the market: 26" x 5.05" and 27.5" x 4.5". In fact, Arctodus Ti is the only fat bike with this narrow of a bottom bracket to clear tires this big with a 12-speed drivetrain. We achieve this by using a 5mm offset on the rear wheel. A big bear needs big paws, after all.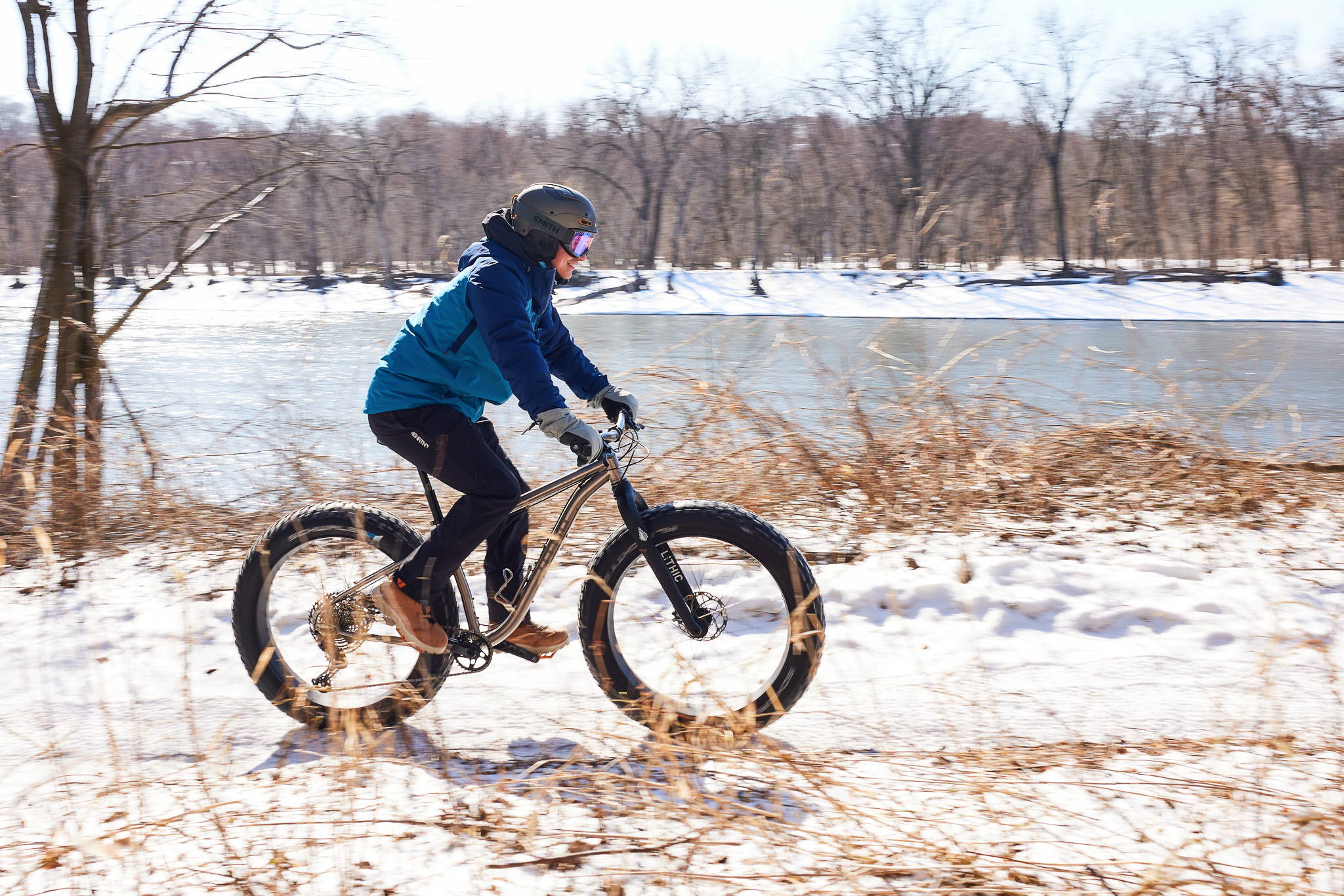 A key feature in all Otso bikes is adjustable geometry and the ability to adapt the bike for the ride ahead. The patented Tuning Chip rear dropout system can change wheelbase length by up to 20mm, raise or lower the bottom bracket height by up to 4mm, and change the head tube angle by +/- 0.5º. Use the rear position when the trails are loose and you need as much control as you can get. Use the front position when the snow is firm and the trails let you take turns with a little speed. This frame is also compatible with Wolf Tooth GeoShift 1º and 2º Angle Headsets, effectively unlocking five head tube angles from 66.5º to 70.5º. No matter the conditions, Arctodus Ti has an answer.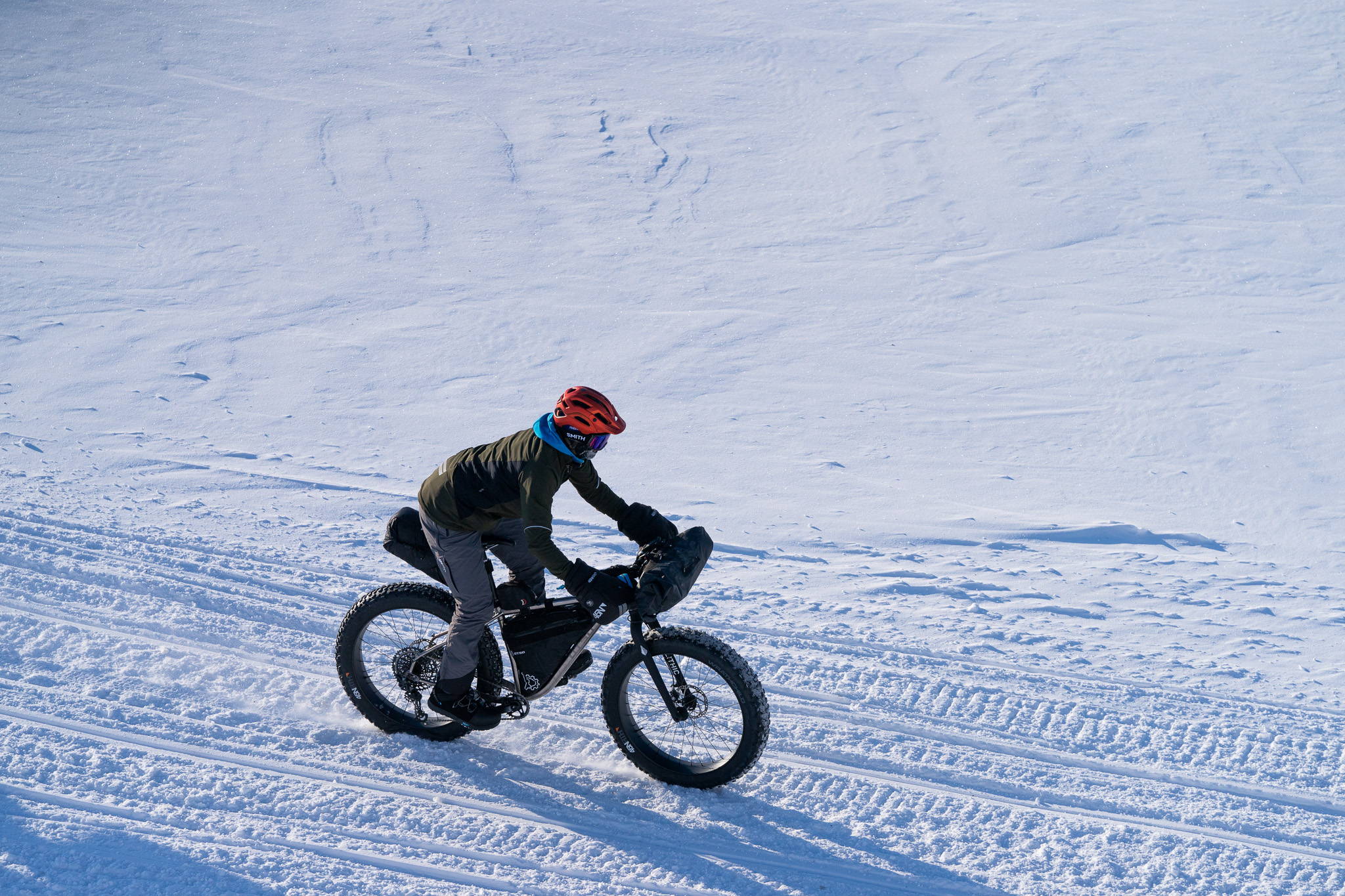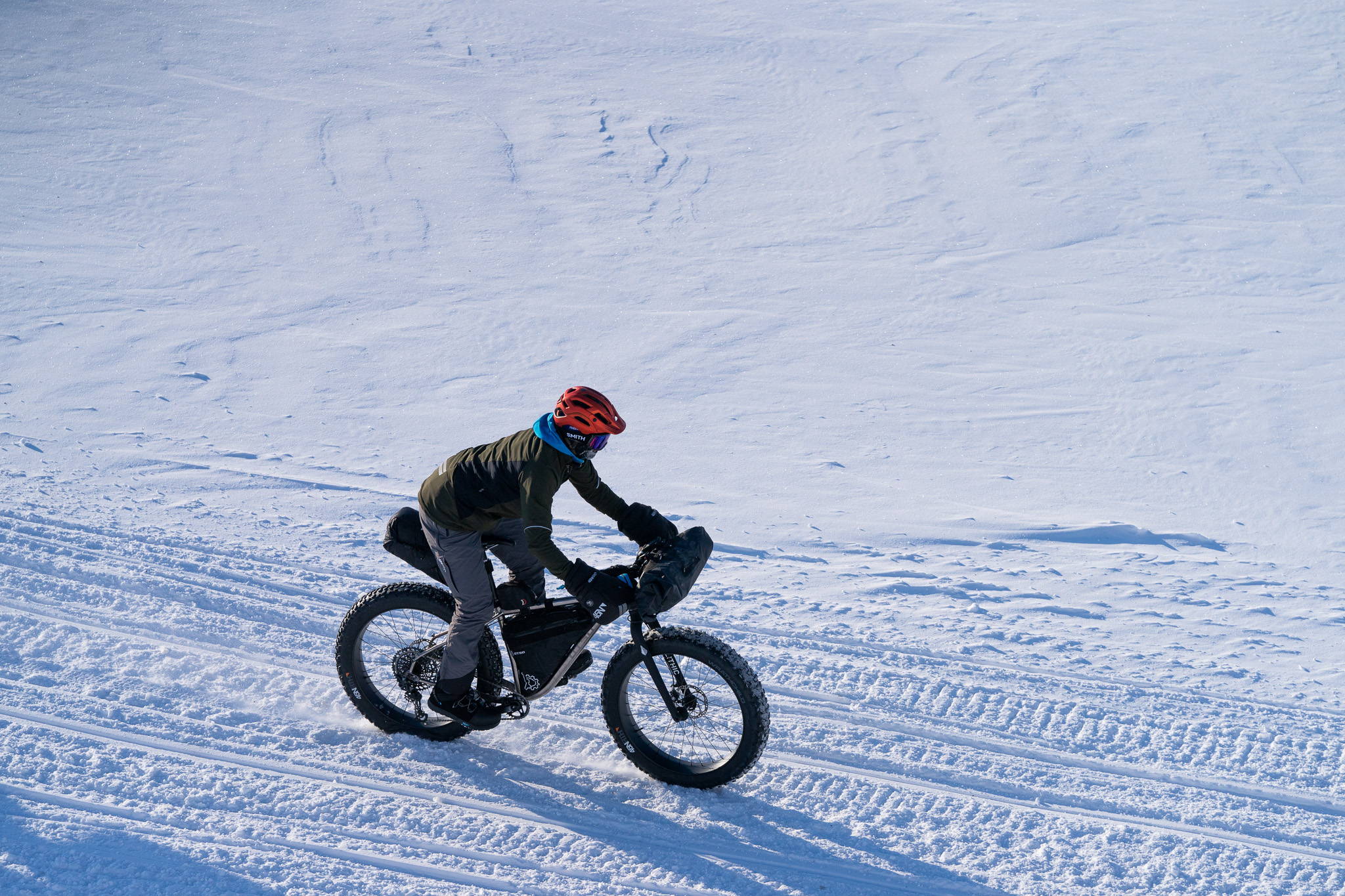 We didn't hold back when testing Arctodus Ti prototypes. It's not like we designed this bike to be confined to groomed trails. Arctodus Ti was made for riding dogsled routes, forest paths, and frozen fjords. The titanium frame is durable enough to meet the demands of a Polar expedition. A large front triangle can fit your trusty full frame bag, while the carbon fork has matching three-pack mounts for extra gear. There is even an option for a rear rack that can be attached via mounts on the seat stays. The adjustable geometry was developed for exploration, with extra trail for optimal stability in deep snow. Arctodus Ti feels at home in your local forest or well north of the Arctic Circle. The mushers in Svalbard seem to like it.
Arctodus Ti has a 100mm bottom bracket. This is 20mm narrower than other fat bikes that have the same tire clearance. Ride with massive tires without compromising handling.
All Otso frames feature suspension-corrected geometry. Arctodus Ti is compatible with suspension forks that have up to 120mm of travel. A few options are available on the Custom Bike Builder.
Arctodus Ti geometry was designed for optimal riding on fresh trails. The 68.5º head tube angle paired with massive tires gives Arctodus Ti more stability than other fat bikes.
A dropper post is a game changer in deep snow and technical winter riding. Arctodus Ti has ample seat tube depth for longer travel dropper posts and a routing port just above the bottom bracket.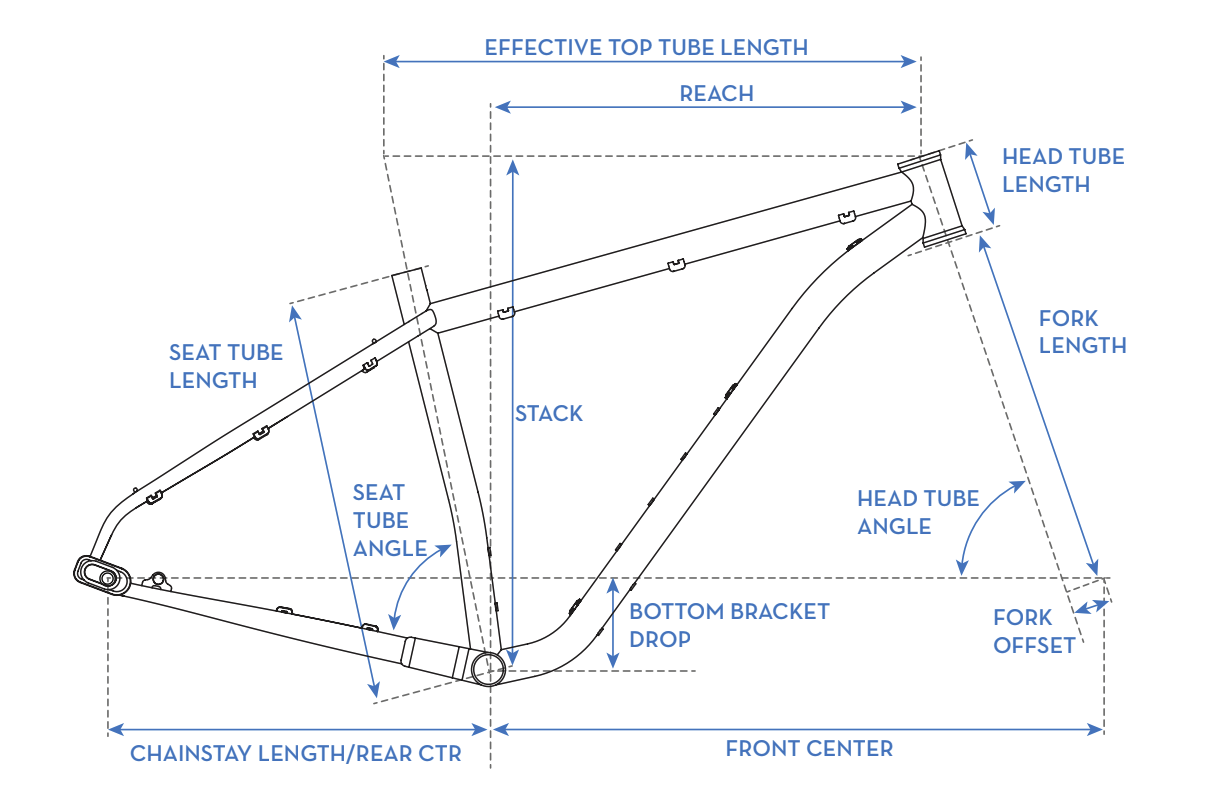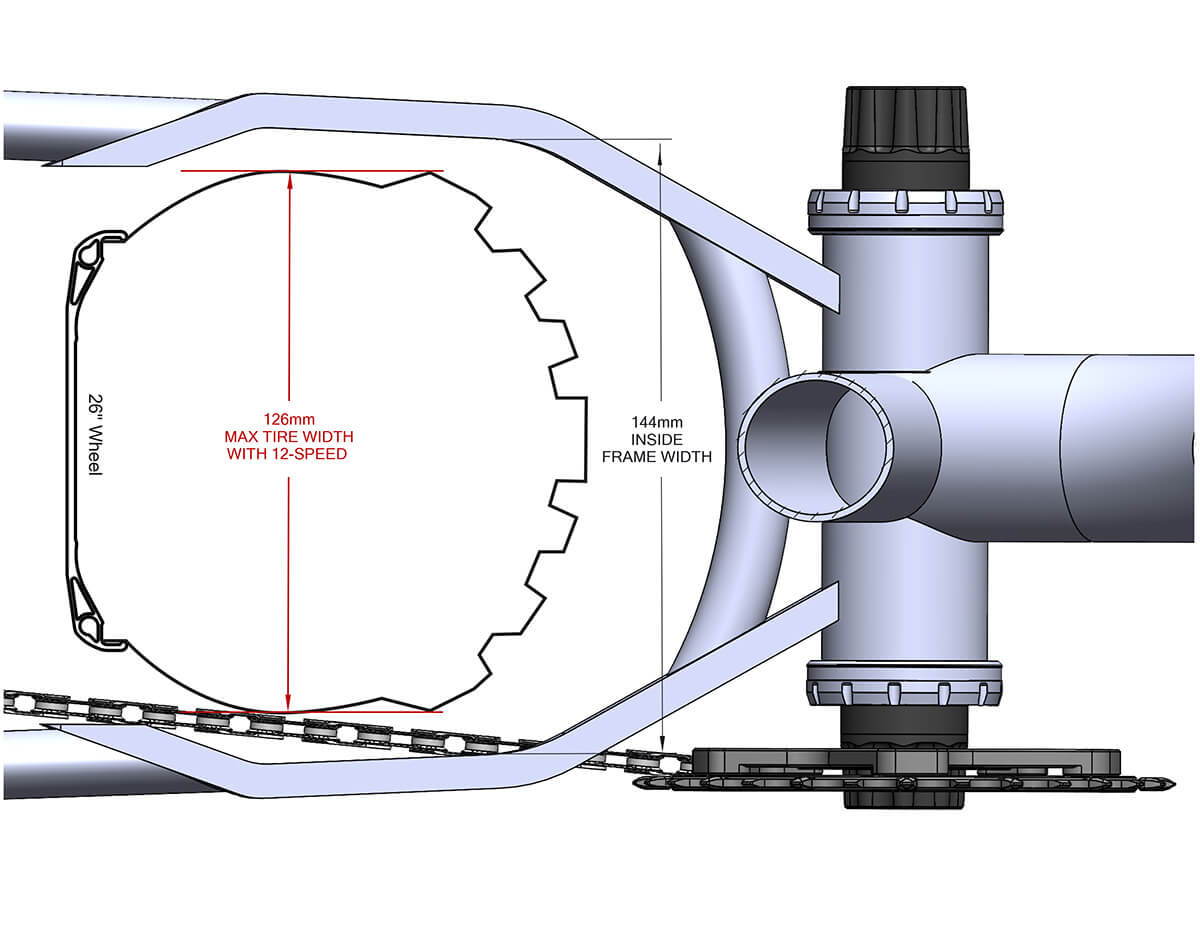 Approved fit (tire width <126mm):
26x4.8" Schwalbe Al Mighty on Lithic Cryolite 100
26x5.0" Terrene Johnny 5 on Lithic Cryolite 100
*For wheel/tire combinations not listed above, the max tire width should not exceed 126mm if you are running 12-speed, and clearance to the frame should never be less than 6mm.
**Tire width and runout can vary by a couple millimeters, and tubeless tires will stretch slightly over time. Wheel dish will also affect chain clearance. Our tests were performed with new tires at 10psi on wheels dished 5mm to the non-driveside.
Compatible fenders
PDW - Mud Shovel Front and Rear Fenders
SKS - Fatboard Fender Set
compatible racks
Salsa - Alternator Rear Rack 190 / 197
Topeak - Uni Super Tourist Fat Rear Rack
Blackburn - Outpost Fat Rear Rack
Surly - Rear Disc Rack Wide
Frame Bag Dimensions
(click on links to view PDF drawings)