Waheela C
Gravel racing and so much more
Performance and versatility without compromise
Waheela C finishes what Waheela S started. It's a no-nonsense gravel killer from a straight-talking, engineering-driven brand.
Choose your own adventure with our new Waheela C. Set it up with 29 x 2.1" to ride dirt singletrack, 650b x 53 to grind even the sketchiest of gravel sections, 700c x 28 slicks for your weekly group road ride, or anything in between. This versatility, of course, is made possible by our Tuning Chip dropout system, which allows the wheelbase to be lengthened or shortened by up to 20mm to accommodate your riding style without compromising handling.
As you might've guessed, the C in Waheela C stands for carbon. While gravel racing requires long hours in the saddle at a steady pace, your bike also needs to be ready to crush punchy climbs and sudden sprints. This is where the Waheela C excels—aggressive geometry, comfortable for all 100+ miles, responsive and snappy for sprinting away from the lead group.
Staying true to our adventure cycling roots, we also equipped the Waheela C with added features for all sorts of extended backcountry riding. You'll find three bottle mounts (with extra mounting points on the down tube), fender mounts, rack mounts, and mounting points on the top tube for adding a fuel tank bag because snacks are important. Simply put: this is a versatile bike that'll handle whatever you throw at it.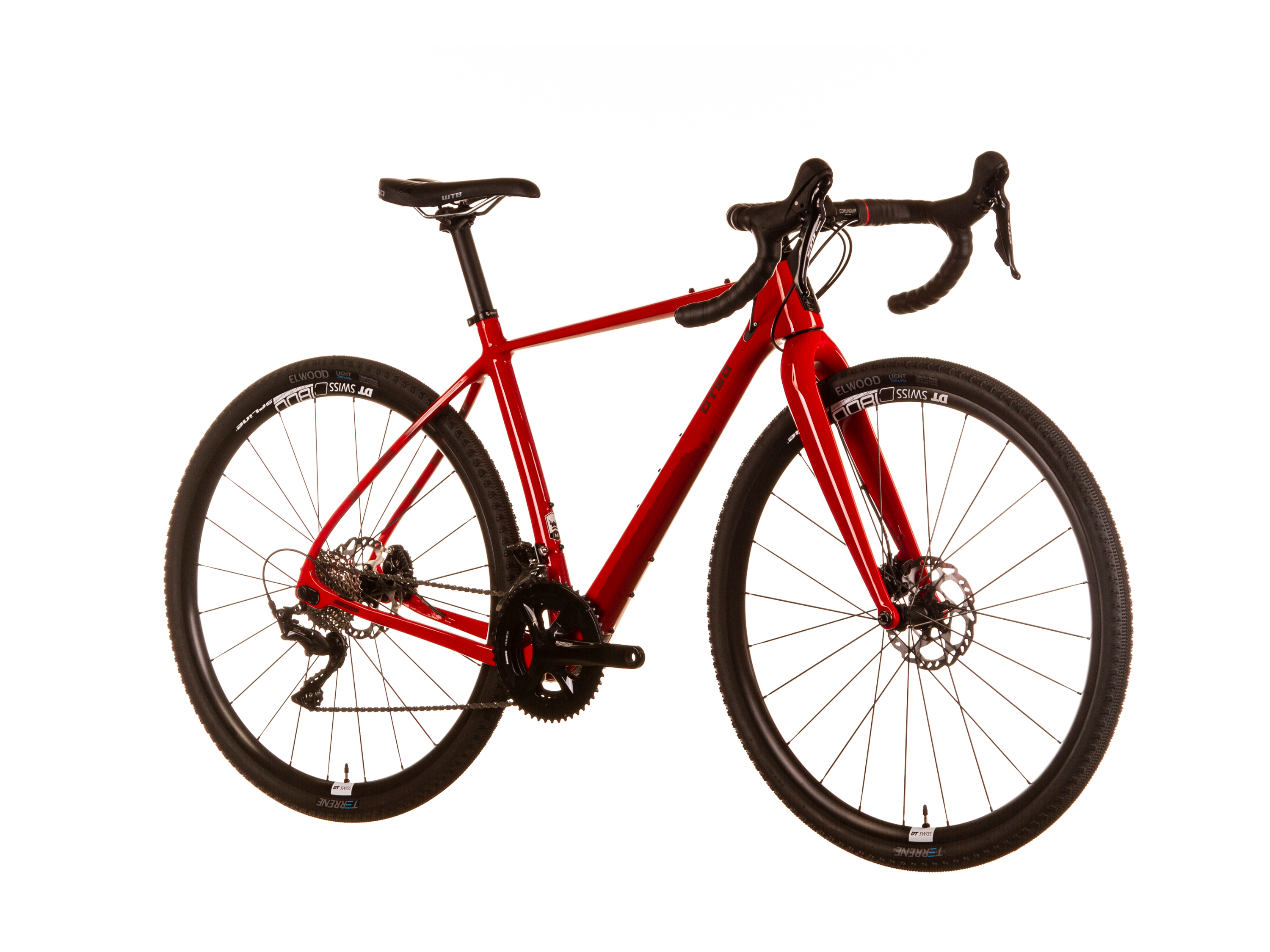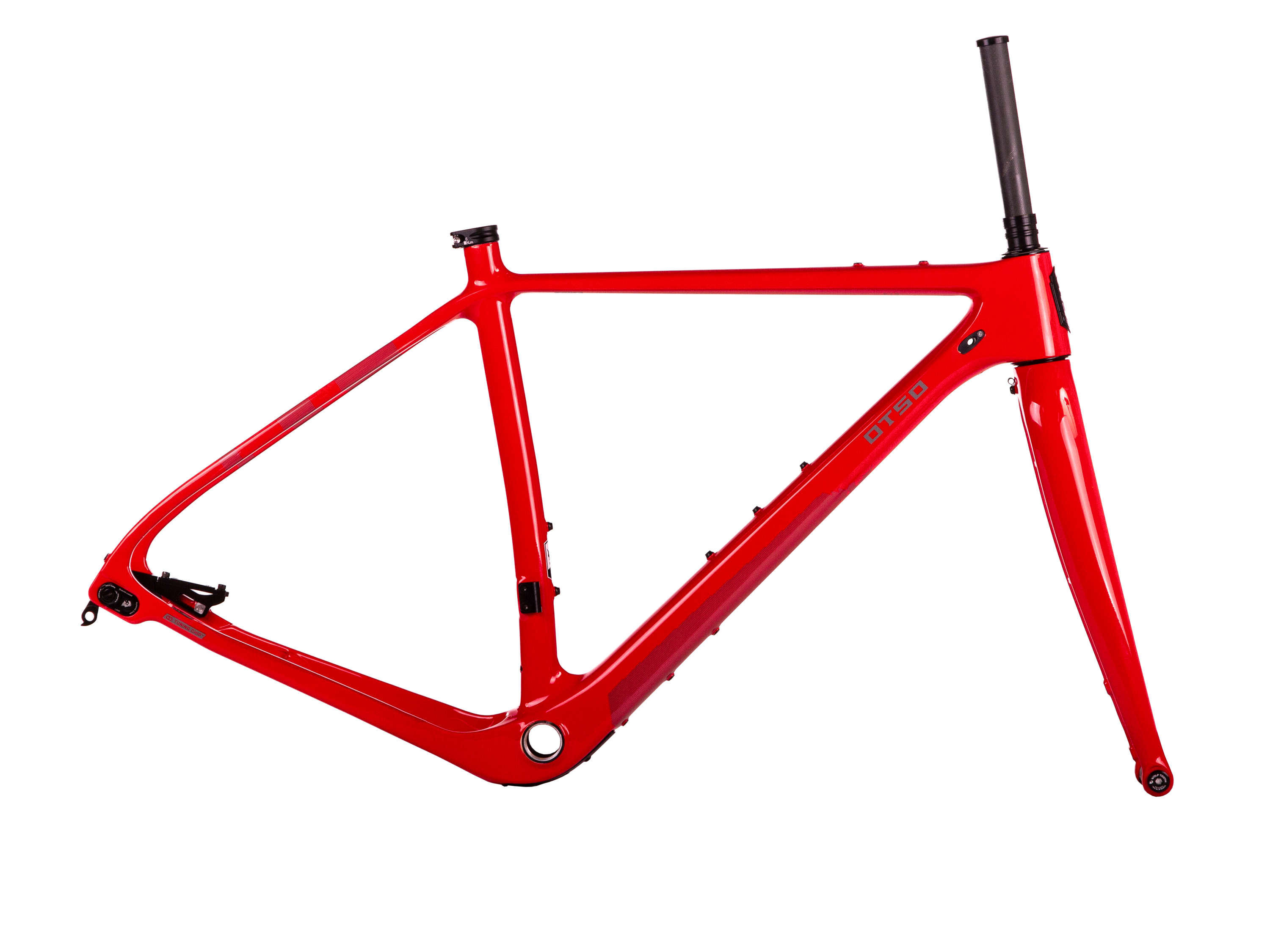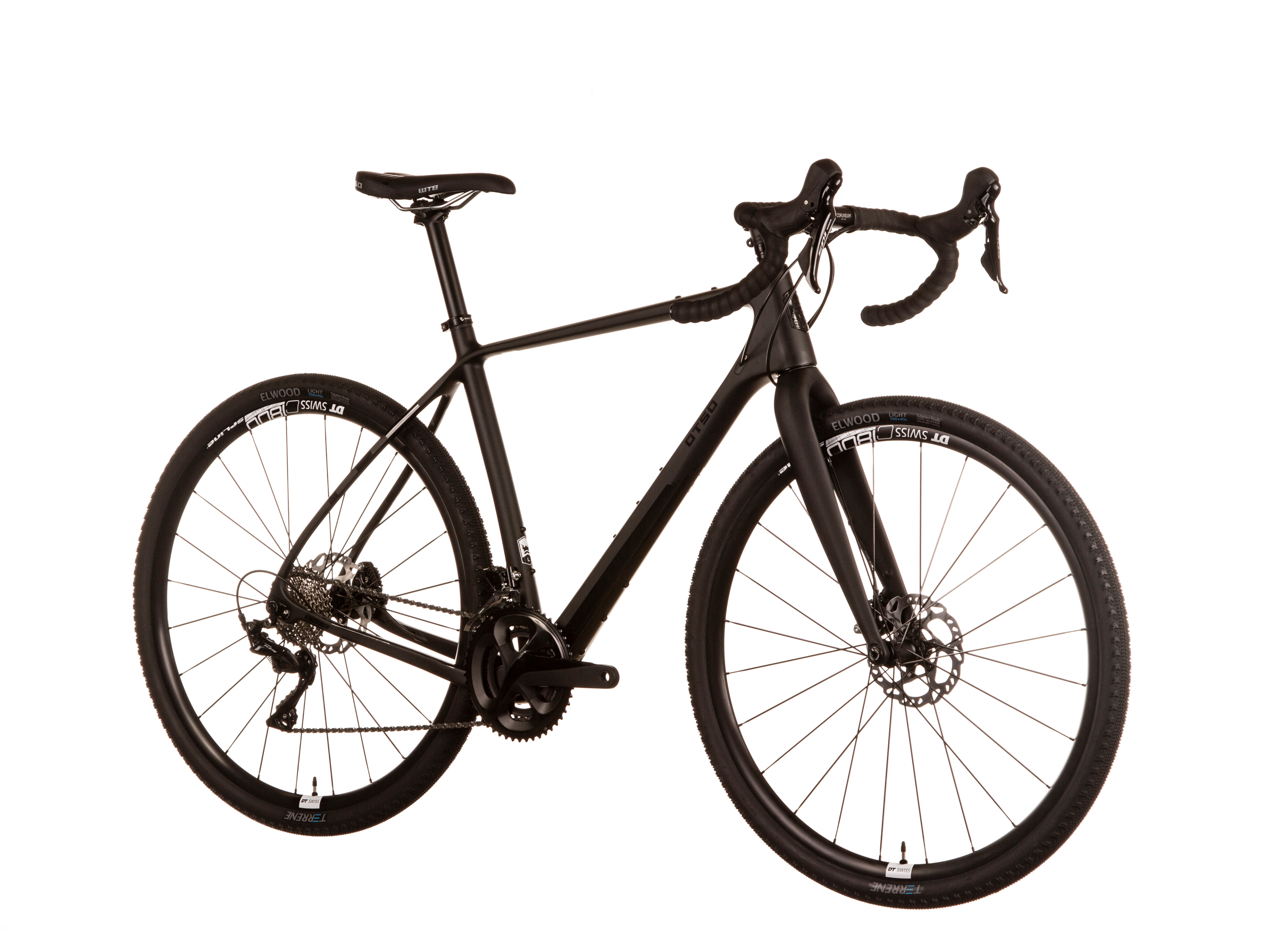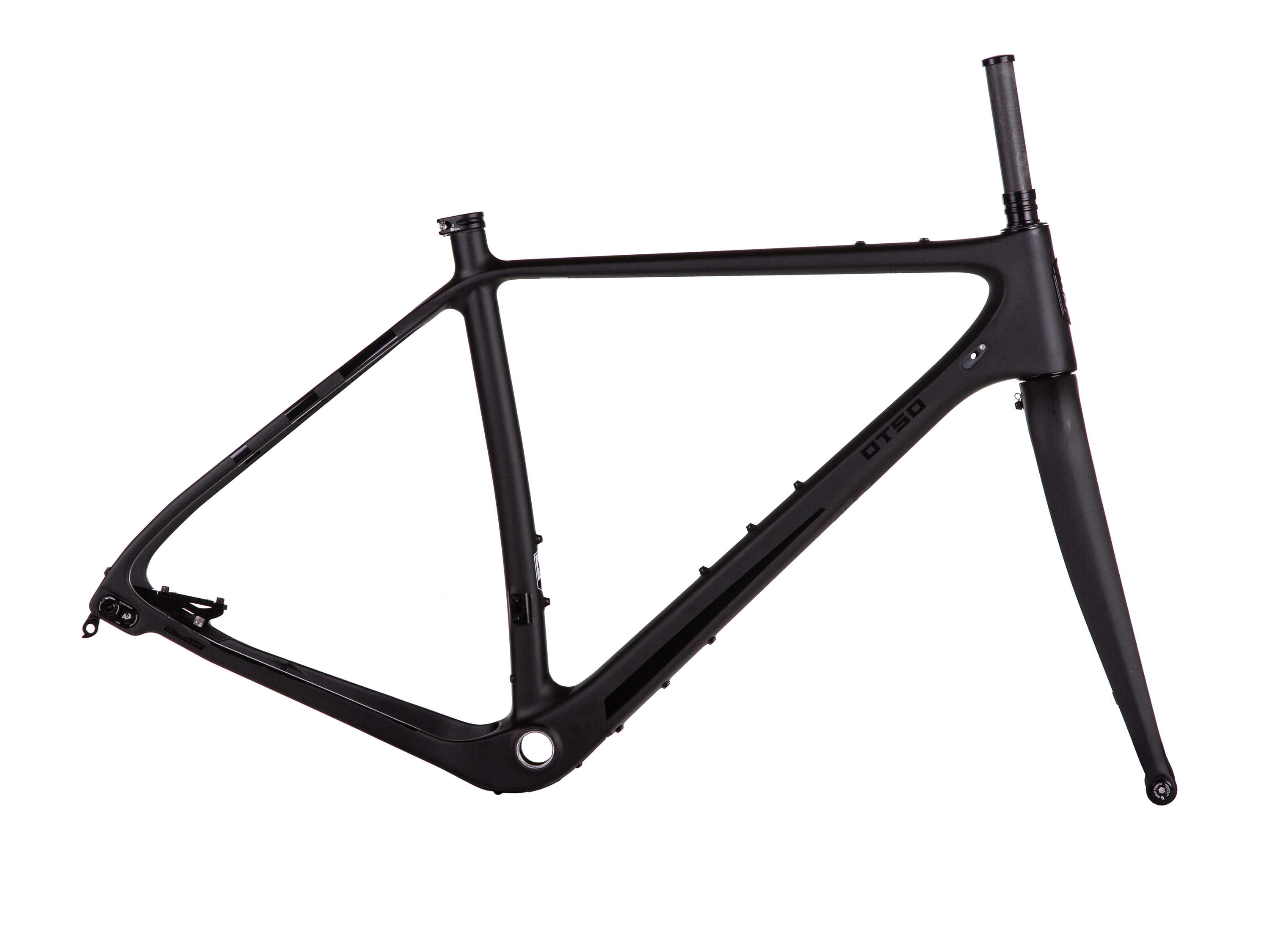 Waheela C is optimized for improved stability and confidence on rough terrain.
The rider is centered over the wheels, which places less weight on front wheel compared to most other gravel bikes.
Progressive stack and reach design allows us to cover a full range of rider sizes with only four different frame sizes.
Consistent head and seat tube angles across all frame sizes provides the same great experience for riders of all sizes.
Waheela C is not a drop bar mountain bike. It's a gravel-grinding beast that can clear 29x2.1 tires.
Gravel comes in all shapes and sizes, from the packed limestone of Southeast Minnesota to the chunky roads of the Flint Hills of Kansas. The Waheela C is equipped with tire clearance to handle the terrrain of your next race. It'll run 700c x 35mm when the roads are nice and tidy, 700c x 42mm when there's a bit more uncertainty, 700c x 53mm when the gravel road turns to ATV trails, and anything in between. The Waheela C can also fit 29" x 2.1", 27.5" x 2.1", or 650b x 53mm if 700c isn't really your thing. In short, the Waheela C is ready for the road ahead.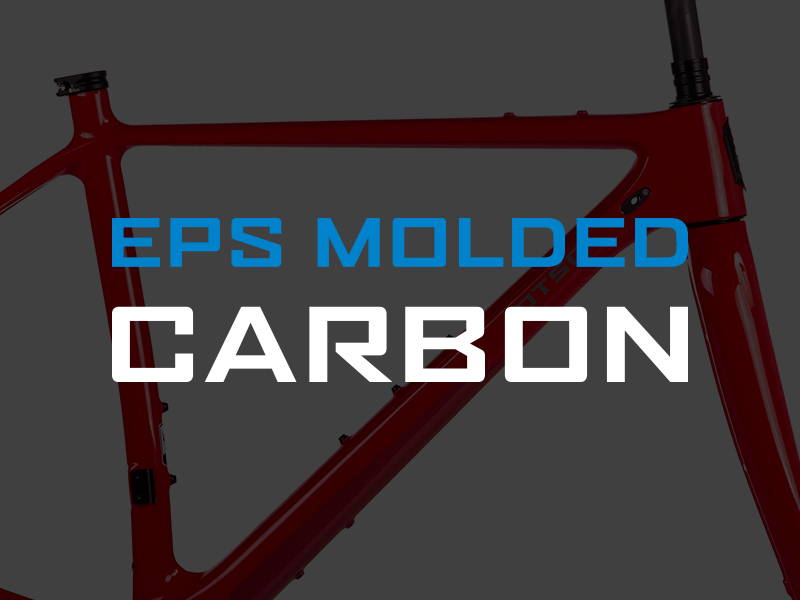 Our lightweight, smooth, and uniform carbon layup is better than most and equal to the best quality frames from any other company.
The Tuning Chip® system provides 20mm of chainstay length and 4mm of bottom bracket height adjustment, allowing you to adapt the bike to different tire sizes and riding styles.
Waheela C's bowed seat stays provide vertical compliance, which is essential to comfort. This is design feature is not only visually apparent, but something you will definitely feel in the ride quality.
Waheela C features extra downtube mounting points (6 total), as well as top tube gas tank mounting points.
Waheela C is 1x and 2x compatible for mechanical and electronic drivetrains. It's also fully compatible with both Shimano Di2 and SRAM eTap AXS.
Like the Warakin, Waheela has massive tire clearance and can be built up with tires ranging from all-road 700Cx28 through road-plus 650Cx53 to trail-ready 700Cx53 (29x2.1) for rough terrain.
Numerous braze-ons allow Waheela to accommodate water bottles, fenders, racks, frame bags, and more.
Internal brake and shifter routing with sleeves, carbon access door under bottom bracket for easier routing, front and rear thru-axle, and threaded bottom bracket for reliable, easy service.
Waheela C is compatible with internal routing dropper seat posts (30.9 for more choices).
Designed by the Otso engineering team, Waheela C frames are manufactured in one of the premiere carbon fiber factories in Taiwan and come with a 5 year limited warranty. All bikes are inspected and assembled at our headquarters in Minneapolis, MN USA.
| | |
| --- | --- |
| Frame | Carbon with Tuning Chip® dropout system |
| Fork | Lithic full carbon fork, 15mm thru-axle |
| Headset | Wolf Tooth Precision Headset |
| Rear derailleur | Shimano 105 GS, 11 speed |
| Front derailleur | Shimano 105, braze-on mount |
| Shifters | Shimano 105 mechanical, 11 speed |
| Cassette | Shimano 105, 11-32t, 11 speed |
| Brakes | Shimano 105 R7020 Hydraulic |
| Cranks | Shimano RS510, 50/34 |
| Bottom bracket | Shimano english thread BSA, Ø68mm |
| Handlebar | Lithic Corundum aluminum compact drop with 16° flare |
| Grips | Cork handlebar tape, black |
| Stem | 6061 aluminum |
| Seatpost | 6061 aluminum |
| Seatpost Clamp | Wolf Tooth 34.9mm |
| Seat | WTB, Custom for Otso |
| Wheels | DT Swiss C 1800 SPLINE, 100x15mm front and 142x12mm rear hub spacing |
| Tires | Terrene Elwood 700x40 Light |
| Chain | Shimano HG-11X |
| Frame Sizes | S, M, L, XL |
| Weight (size M) | 20.6 lbs (9.3kg) set up tubeless |
| | |
| --- | --- |
| Bottom bracket standard | 68mm BSA threaded |
| Q-factor | 146mm with Shimano 105 crankset |
| Maximum chainring size | 2x 53T round; 1x 50T round or 46T oval |
| Front derailleur type | Braze-On, bottom pull |
| Headset | ZS44/28.6 upper, ZS56 lower |
| Seatpost diameter | Ø30.9mm |
| Seatpost clamp | Ø34.9mm |
| Front/rear hub standard | 100x15mm thru axle / 142x12mm thru axle |
| Front/rear axle | Ø15x100mm front, TP=1.5, TL=15mm / Ø12x180mm rear, TP=1.5, TL=12mm |
| Derailleur hanger | Tuning Chip Right Dropout |
| Rear brake (rotor) | flat mount (160mm) |
| Front brake (rotor) | flat mount (160mm) |
| Fork axle-to-crown | 420mm |
| Fork offset | 47mm |
| Bare frame weight (M) | 1024g |
| Fork weight (Lithic Hiili 420) | 490g |
| Tire clearance (frame) | Clearance for tires up to 53 mm wide in 650b or 29" (most 2.1" tires) at 430/440mm chainstay position |
| Tire clearance (fork) | Max Clearance 29x2.1" (54-622) |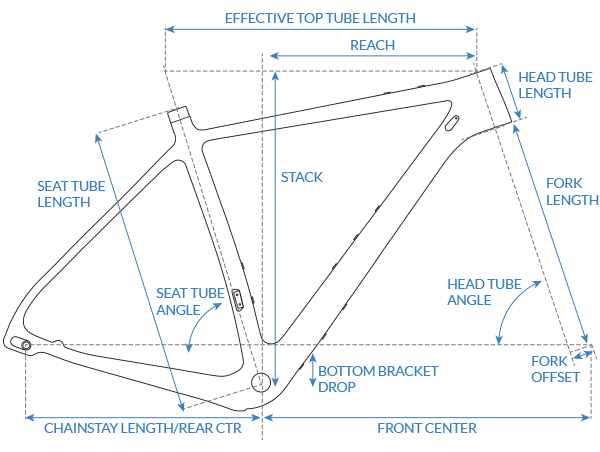 | | S | M | L | XL |
| --- | --- | --- | --- | --- |
| Recommended rider height | 5'2"-5'7" | 5'6-5'11" | 5'10"-6'3" | 6'2"-6'6" |
| Recommended rider inseam | 29"-32" | 30"-34" | 33"-35" | 34"-37" |
| Effective top tube | 546mm | 560mm | 583mm | 605mm |
| Nominal head tube angle | 71° | 71.5° | 71.5° | 71.5° |
| Tuning Chip induced head/seat tube angle change | ±0.2° | ±0.2° | ±0.2° | ±0.2° |
| Head tube length | 94mm | 107mm | 149mm | 191mm |
| Nominal seat tube angle | 72.5° | 72.5° | 72.5° | 72.5° |
| Seat tube length | 475mm | 510mm | 540mm | 570mm |
| Bottom bracket drop | 68-72mm | 68-72mm | 68-72mm | 68-72mm |
| Chainstay length | 420-440mm | 420-440mm | 420-440mm | 420-440mm |
| Wheelbase | 1008 - 1028mm | 1015-1035mm | 1039-1059mm | 1062-1082mm |
| Trail | 71mm | 68mm | 68mm | 68mm |
| Fork offset | 47mm | 47mm | 47mm | 47mm |
| Rigid fork axle to crown length | 420mm | 420mm | 420mm | 420mm |
| Stack | 541mm | 555mm | 595mm | 635mm |
| Reach | 375mm | 385mm | 395mm | 405mm |
| Standover | 737mm | 765mm | 798mm | 831mm |